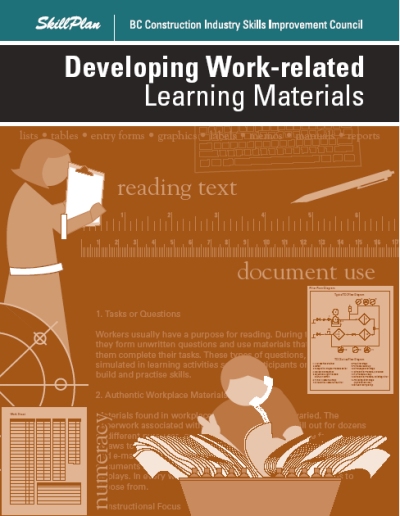 Many practitioners across the country are recognizing the benefits of connecting learning directly with workplace skills.
This guide is for practitioners who want to link instruction with workplace applications. The ideas in this guide can be used for developing a single lesson, a series of lessons, or a curriculum. The focus can be on career exploration, improving Essential Skills levels, or specific Essential Skills topics.
The information and exercises in this guide are based on years of experience developing materials for the How do your skills Measure Up? website and Essential Skills research. The guide draws on lessons learned over the years to provide you with tips to get you started on developing your own materials.
Price: $78.00 *
[* 10% discount on 10 or more copies $70.20 each]
GST, shipping & handling charges extra
Format: Coil bound, 78 pages
ISBN: 978-0-9739232-5-4